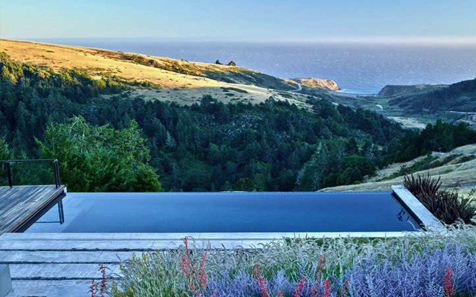 May
15
Trending outdoor pool designs and inspiration!
May 15, 2023
0 Comment(s)
There's no better way to beat the heat than a dip in a refreshing swimming pool. It's even better when that swimming pool is in your own backyard. Today's in-ground pools go way beyond the turquoise-lined rectangular shapes that quickly began to populate backyards following WWII. With built-in waterfalls, surrounding gardens, and organic shapes, your pool can be a beautiful element to add to your backyard. Whether your home is a traditional brick and mortar, a rustic farmhouse, oasis in the city or a glass-wrapped modern home, today's options in building materials allow your pool to easily complement the architecture and style of your house. Many pools incorporate different gathering areas with unique dining and seating areas. They can have interesting lighting and landscaping to help establish your pool as the center point of outdoor activity—both for daytime family fun and moodier nighttime gatherings.
While many of these pool designs require a lot of space, a large yard is no longer a make-or-break requirement for a backyard pool. Thanks to flexibility in shape and size, there are many swimming pool designs and plans that are just right for small yards. And, sure, a backyard swimming pool is an investment, but don't count it out just for fear of cost. There are lots of swimming pool design ideas for all styles and budgets.
The Family Fun Pool. Here's an extravagant pool set up perfect for the kid in you. Great for family fun and entertainment! This pool comes with a beautiful grotto cave and a fun slide waterfall.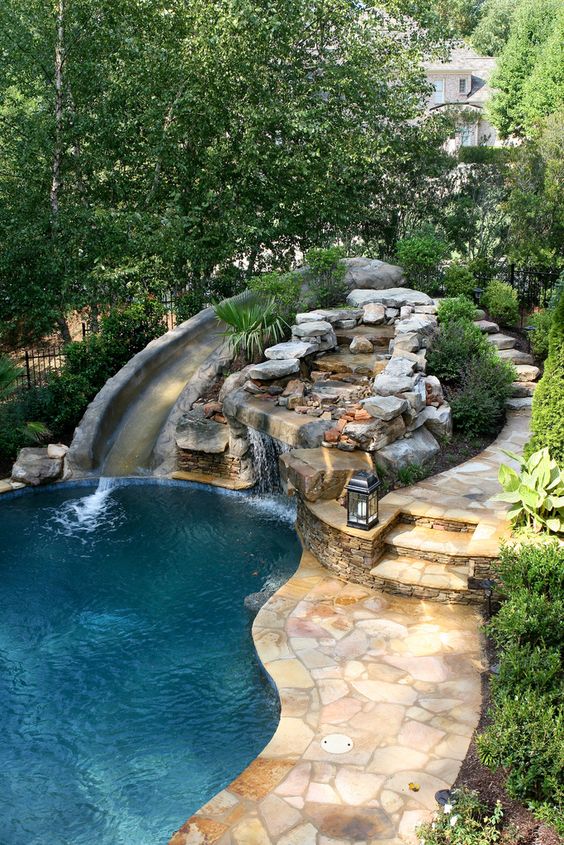 The Organic pool. This pool fits right into its surroundings. Featuring natural rocks, beautiful plants and trees. This oasis is nestled right into its surroundings!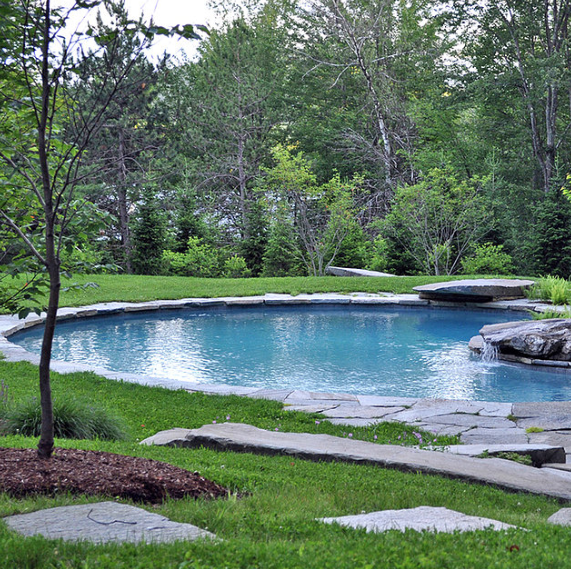 The Cocktail Pool. Trending in small back yards everywhere, this pool is a perfect solution for small spaces. It's typically shallow and does not require a lot of space. Small yet as extravagant as you desire.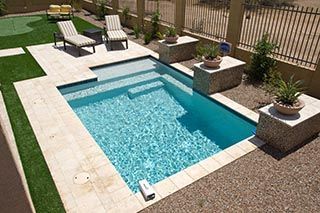 The Lap Pool. For the exercise guru! Here is a back yard solution for you. Often narrower and longer in design, the size of a lap pool varies. A convenient way for swimming laps right at home. Add a hot tub at the end of the pool for a little r&r after your workout.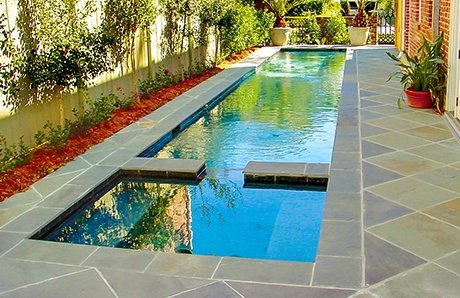 The Modern Retreat. Ok, here we go, on to the daydreaming. What a beautiful way to spend some time in a clean lined structure with a minimalist contemporary setting.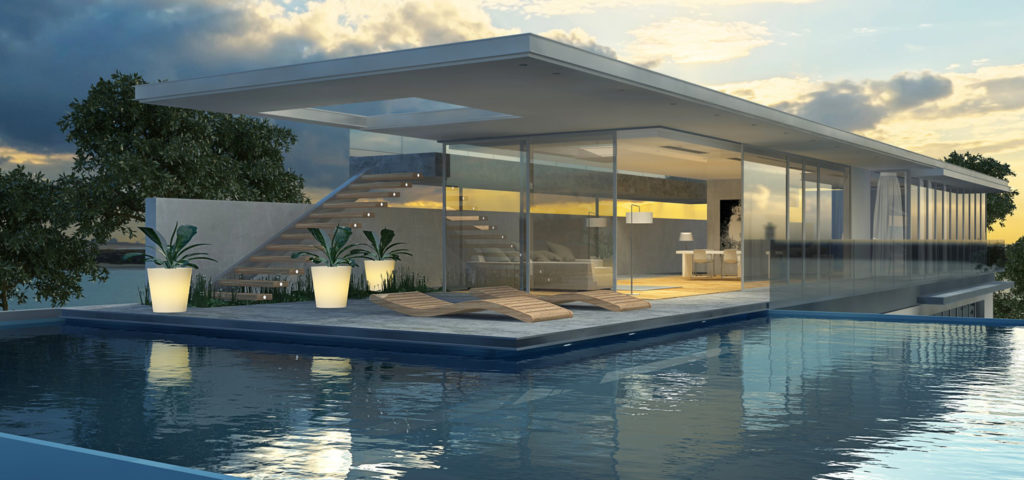 The Nature Getaway. What! Behold this Limestone quarry turned into a natural swimming pool on a Massachusetts estate. Ranked as 14 of the World's Most Beautiful and Unique Pools. Absolutely breathtaking!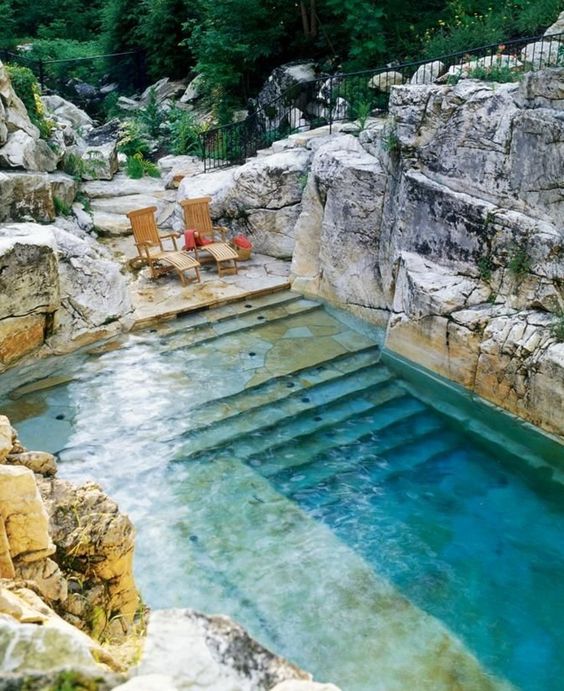 The Infinity Pool. Last but not least the beautiful infinity pool creation. Also known as the vanishing edge pool. These are pools that have no swim current. Instead, they have one or more exposed walls (the weir) that's a fraction of an inch shorter than the water level, so water flows into a catch basin below. Making the water look as though it is flowing right into your horizon line. What a breathtaking view!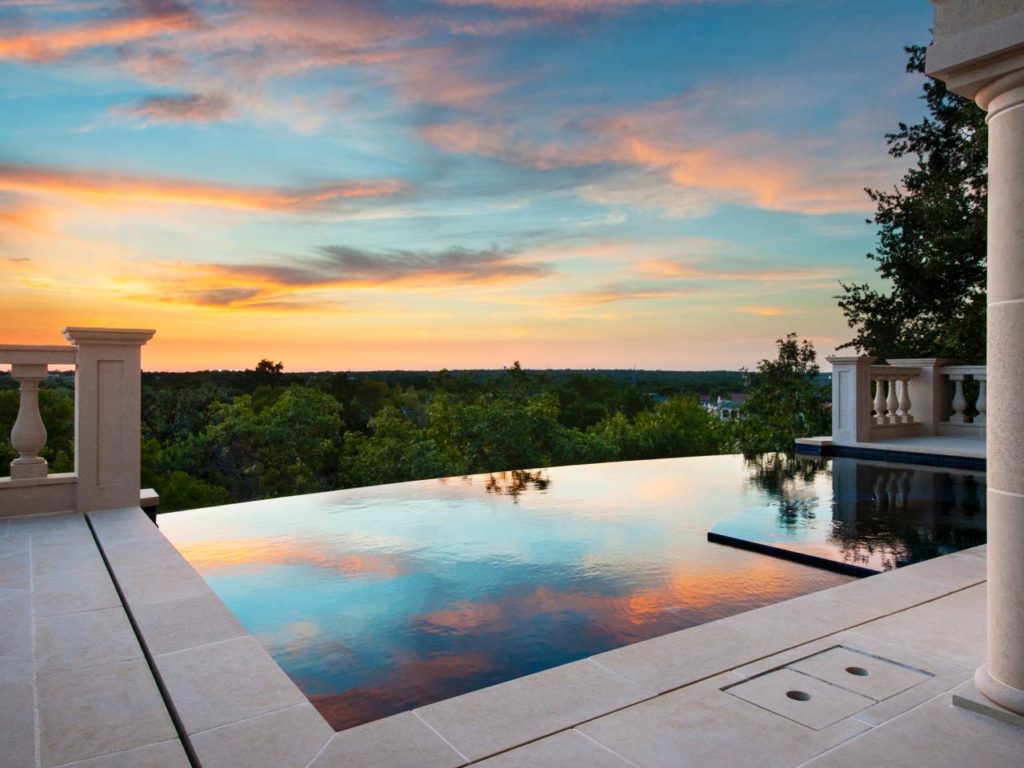 Which one's your favorite?!