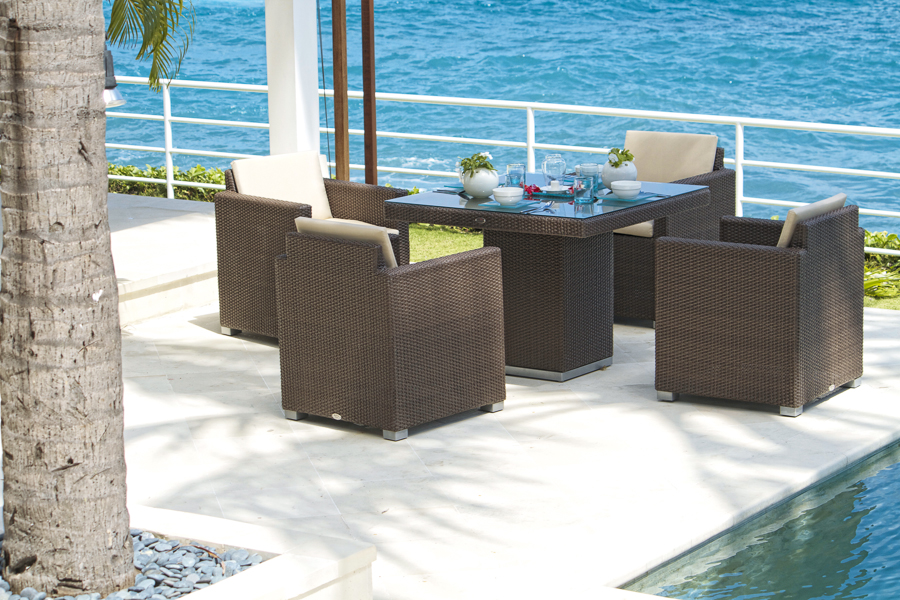 Aug
24
Essentials for Outdoor Entertaining
August 24, 2016
0 Comment(s)
As the temperature and humidity begin to decrease, the opportunities for backyard dinner and cocktails increase.
While good weather, fresh air, and delicious food might be all you need for outdoor dining, here are 5 simple, quick & easy ideas for elevating your overall outdoor dining experience:
Outdoor Dining Furniture – wether you choose a classic wooden picnic table, or a high-end set, make sure your furniture is sturdy and able to withstand the natural elements. Now that you have a place to sit and eat, you can focus on the other essentials.
Grill – switch up your indoor stovetop for an outdoor grill to bring the entire cooking process outside. Weather proof stainless steel grills are our favorite. Even though these grills are weather-friendly, it does not hurt to store it under a protective grill cover.
Indoor/ Outdoor Dinnerware – outdoor entertaining is not the time to show off your beautiful (and breakable!) fine china. Instead, invest in durable plastic, or even wooden tableware that will not break when you are carrying it from inside to outside. We prefer more casual pieces that are bright in color and have whimsical designs.
Lighting – who doesn't enjoy a beautiful sunset? However, as soon as the sun sets you will want something to light up your outdoor dining room. Outdoor votive candles, lanterns, and hanging lights are all quick and easy ways to light up your space. They offer soft light, which gives off a comfortable and relaxed vibe.
Cocktail Dispenser – if you are serving cocktails at your dinner party, it can be a tedious task to walk back and forth to the kitchen each time you or a guest needs a refill. An easy solution to this is a glass or acrylic drink dispenser. A tall and footed dispenser will hold enough for a large crowd. When choosing a dispenser, pick out one that is stylish and will serve as a decorative accent on your outdoor table.