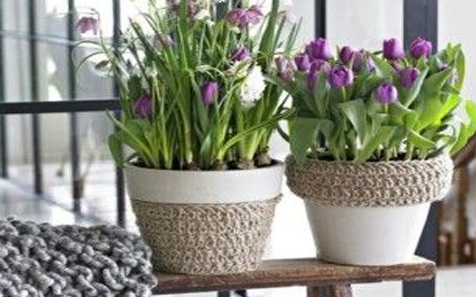 Apr
18
Makeovers For Your Patio Pots
April 18, 2017
0 Comment(s)
Are your terracotta pots looking a little bland? Do they need a little makeover? Here's some easy and simple ways to dress up your flower pots to beautify your garden and patio. But, before you begin, clean your pots from all dirt and debris. After washing thoroughly let dry for a day or two before painting.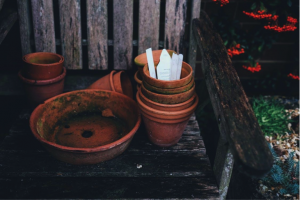 Paint it! One of the easiest ways, is to simply take some spray paint (matte/metallic whichever finish you like) and spray your pot! or use a sponge brush to smooth on a new color of paint. Gold is always a nice upgrade, or a classic white, or an edgy black! Tape the pot to create a unique design, paint, dry and continue with the other sections of the pot.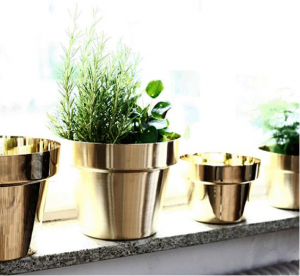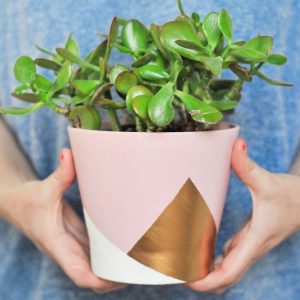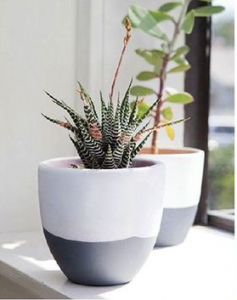 Decoupage Fabric/Paper. Customize it to fit your style and decor! Use your favorite fun fabric or find decorative napkins with a pretty floral print! They're so many options to choose from!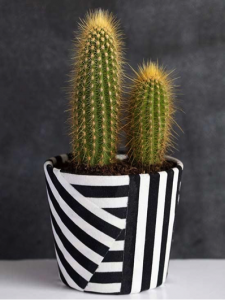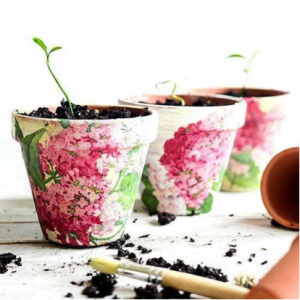 If you would like more information on how the decoupage process you can find instructions here:  http://modpodgerocksblog.com/the-7-steps-to-perfect-mod-podging-every-time
Paint and add embellishments. Mixing it up a little will add a lot of interest and fun to your pots.  From using chalk paint to write on top, roping, purchased beads, shells, or silk garden finds.  No one will ever know just where you found that adorable patio piece.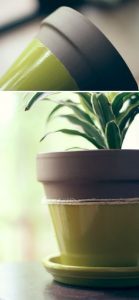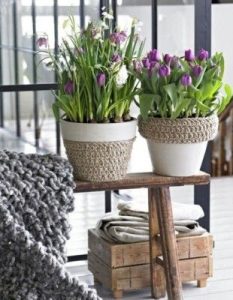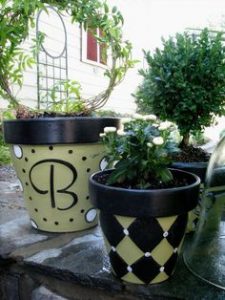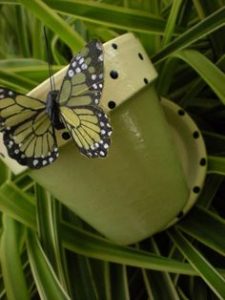 Design Transfers. If you want to go with a more vintage style look, then perhaps consider image transfers. Applying a whitewash to your pot will help give it a more rustic vintage feel, and you can customize it however you'd like by printing out any image you wish to transfer onto your pot!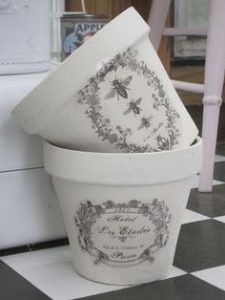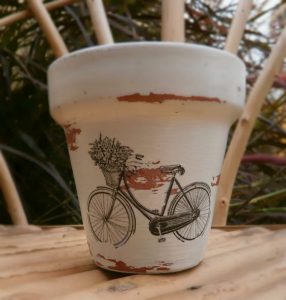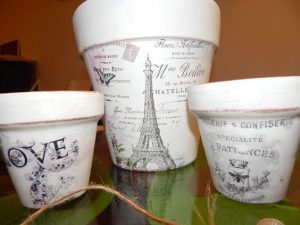 Last but not least, Stencil It!  Find a stencil that will fit your design style, add some contrasting colors and voila! A beauty indeed!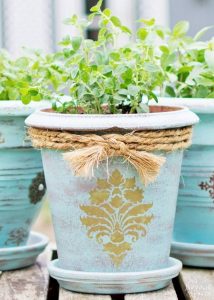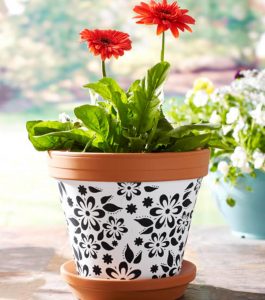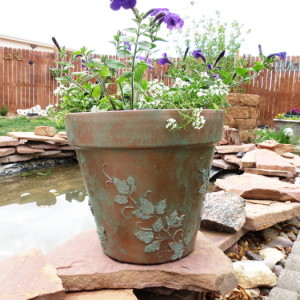 There are many, many design options and techniques. These are just a few of our favorites. All the the above ideas and images are all found on Pinterest.
Find more creative ideas here, https://www.pinterest.com/pin/131730357827580010/